Environment and sustainability
We create value by making direct and indirect economic, social, and environmental contributions.
Globally GSK has long been committed to reducing its environmental impact. It was one of the first pharmaceutical companies to set ambitious environment targets in 2010. We are committed to managing and reducing the environmental impacts of our operations and our products across their lifecycle. We look at practices that incorporate sustainability into the core of our business and manufacture products in a responsible manner to protect the resources we need for the future.
As a science-based healthcare company, addressing our environmental impact is fundamental to our purpose. Together with our partners, we can help protect and restore the planet's health, in order to protect and improve people's health.
In November 2020, we announced ambitious new environmental sustainability goals. By 2030, we aim to have a net zero impact on climate and a net positive impact on nature.
Over the next decade, we will invest in measures to reduce our environmental impact and in restoration projects to balance the remaining impact that we cannot reduce and aim to put back into nature more than we take out.
In order to achieve these goals, we have set a number of specific targets across our direct operations, supply chains and portfolio. We intend to achieve most of these targets by 2030, but where we can accelerate timelines we have committed to an earlier date.
Our new environmental sustainability targets
Net zero impact on climate by 2030
Biopharma
Net zero emissions across all operations by 2030 (scope 1 and 2(1))
100% renewable electricity by 2025 (scope 2)
Net zero emissions across our full value chain by 2030 (scope 3)
Positive impact on nature by 2030
Biopharma
100% sites to achieve good water stewardship by 2025 and reduce overall water use by 20% by 2030
Water neutral in operations and key suppliers in water stressed regions by 2030
Zero impact active pharmaceutical ingredient levels(2) for all sites and key suppliers by 2030
Zero operational waste, including eliminating single use plastics(3), by 2030
25% environmental impact reduction for our products and packaging by 2030
10% waste reduction from supply chain by 2030
Positive impact on biodiversity at all sites(4) by 2030
100% materials sustainably sourced and deforestation free by 2030
1. Explanation of emissions scopes:
Scope 1 – direct greenhouse gas (GHG) emissions, e.g. from fuel burning or factory emissions
Scope 2 – indirect GHG emissions from purchased electricity, heat or steam
Scope 3 – other indirect emissions, e.g. from supply chain or outsourced activities
2. Below the predicted no-effect level
3. Where regulatory obligations allow, and excluding plastics which are critical to product discovery and development and health & safety
4. GSK-owned sites
5. Where quality and safety permit and subject to regulatory compliance
Environmental sustainability - Healthy Planet, healthy people
We have implemented an environmental sustainability strategy across the entire value chain – from raw materials to product disposal. As we grow our business to bring innovative medicines to people across the country, environment sustainability continues to be a priority and we remain committed to reducing our environmental impact.
We have set two ambitious new environmental sustainability goals for 2030 - Net zero impact on climate and net positive impact on nature.
Sustainable manufacturing
As part of our sustainability initiatives, our Nashik manufacturing facility has undertaken various initiatives for energy conservation that have resulted in reduced energy consumption. These include: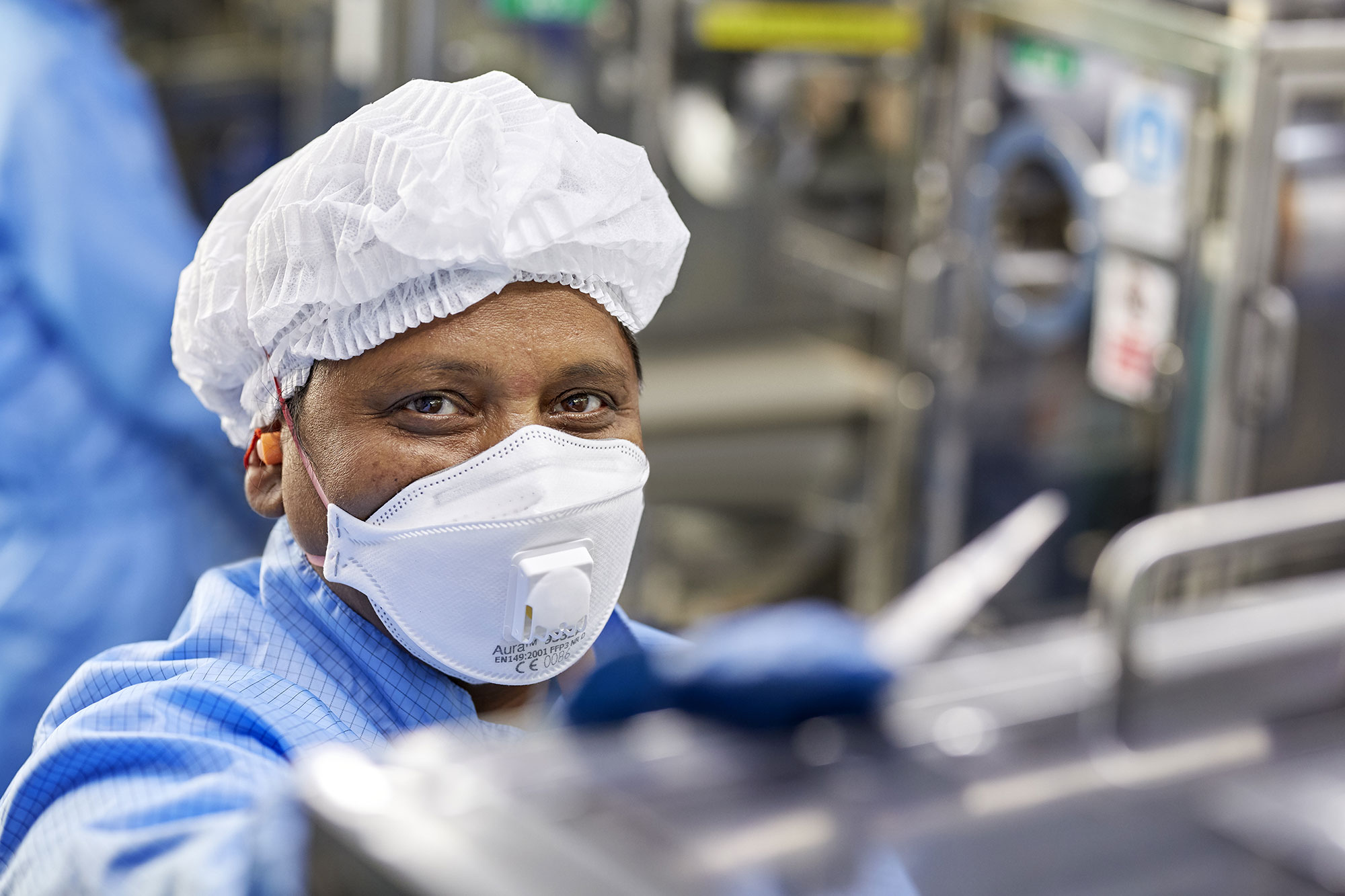 installation of energy metres for all major areas and panels at site, with an energy monitoring system to identify and benchmark area wise energy consumption.
conversion to biomass for boiler, consumption and controls optimisation for HVAC systems, boiler and water reduction.
monitoring of noise levels, recycling of waste and monitoring of gaseous emissions from the boiler that have resulted in sustaining a high level of energy efficiency.
segregation of our waste and partnership with government approved vendors for recycling, wherever appropriate.
As a result of our efforts, our Nashik facility runs on zero discharge basis with respect to water and treated affluent is used for gardening purposes.