Our India footprint
We are headquartered in Mumbai (Dr. Annie Besant Road, Mumbai 400030, Maharashtra, India) with 8 regional and sales hubs across the country. The company has made substantial investments in a large manufacturing facility - Nashik, in the state of Maharashtra.
Nashik, Maharashtra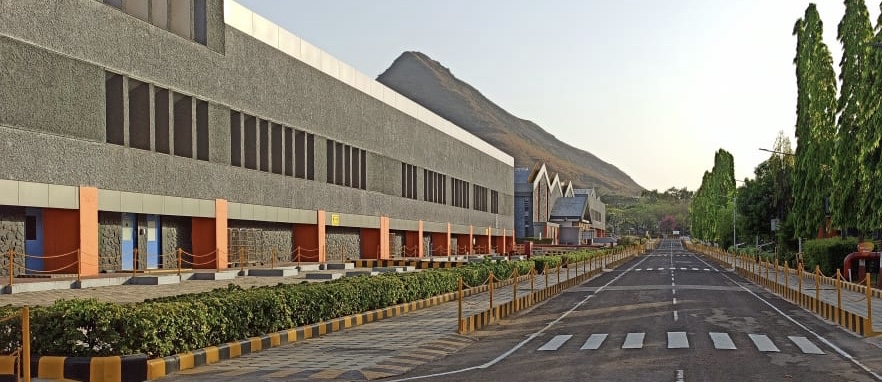 Inaugurated in 1983, Nashik factory is situated on 47 acres of land in Ambad industrial belt (A-10, Ambad - Uttam Nagar Rd, MIDC Area, MIDC Ambad, Nashik, Maharashtra 422010, India). The facility manufactures tablets, creams and ointments and has a committed workforce of over 500 people. The site continuously invests in technology, facility & equipment to deliver Safety, Health, Environment & Quality to the global standards of the company. A new state of the art manufacturing facility for Eltroxin is now operational at the site. Also, all the existing facilities are regularly upgraded and maintained by developing indigenous technology/solutions & automating operations, to ensure continuous improvements on productivity and efficiency. The site ensures sustainable operations through technology adoption, energy conservation and environment friendly processes to manufacture high quality affordable products. The facility is committed to conserving natural resources and ensuring operational safety in all its processes and has received various accolades in the areas of EHS - operational safety, environment protection, Energy and water conservation.
Sustainable manufacturing
As part of our commitment to sustainable manufacturing, our Nashik manufacturing facility has undertaken various initiatives for energy conservation that have resulted in significant reductions in energy consumption & CO2 emissions over the last few years. These include:
Increasing usage of Renewable Energy - Conversion of Boiler to Biomass, Installation of PV Solar Power System etc.
Metering & Monitoring systems for Energy, Water consumption, benchmarking for improvement.
Implementing best practices - Adapting to latest technology, Upgrading equipment with better design, Optimising controls, automation, to deliver improved Energy Efficiency.
The Site monitors all Environment impact areas - Noise Levels, emissions, Solid & Liquid waste management, Plastics etc. ensuring compliance and driving improvements.
The Site has similarly maximized reuse and recycling of water, driving significant reductions in its Water consumption in the recent years, while operating on a zero discharge basis on the liquid effluent stream.
Our history
With the combined heritage of Glaxo Wellcome plc and SmithKline Beecham plc, we have played a pivotal role in the growth of the healthcare industry for almost a century. GSK has been a leader in India since inception, with a history replete with breakthrough innovations. Through the years, we have set benchmarks in conducting business responsibly, including the ways in which we research, develop, sell, and market our products.