Insider advice to give yourself the best chance of success
Every world-class scientist or inspiring leader had to start somewhere. Whether you have your eye on our Apprentice or Future Leaders Programme, we want you to feel confident and excited about applying.
In India, we engage early talent through the Future Leaders Programme (FLP) and other initiatives which comprise a holistic experience encompassing challenging business stints, capability building interventions & driving networking by facilitating connect with our leadership.
Hires from premier B-schools undergo an extensive experiential training before taking up important roles, such as First Line Sales Leaders (FLSLs).
In 2021, with the objective of enhancing its brand awareness among potential campus hires, the company was one of the foremost organizations to launch an in-person case study competition- E-Cube across top B schools. The competition saw a record participation on campus.
To build and sustain an early talent pipeline, our company worked on enhancing the experience of the interns through having meaningful engagement activities and streamlining the internship assessment process.
Launch an exciting career with our Early Talent Programmes
As a Future Leader, you'll get an unparalleled insight into the enormous depth, breadth and influence of our business. We have a huge range of opportunities for graduates with the talent and ambition to take our global business further.
We need future scientists to discover, future engineers and supply chain managers to deliver, and future commercial teams to understand our patients and consumers. And we need tomorrow's experts in IT, finance, HR, communications and procurement to achieve outstanding business performance. Our talent management approach helps develop talent for both GSK in India and GSK Global.
Lakshya
Our in-house flagship development programme prepares GSK India's medical representatives (MRs) for the role of First Line Leader (FLL).
First Line Leader Training
Another programme called First Line Leader Training was conducted for all first-time team leaders, with a focus on four themes - 'motivate', 'focus' 'care' and 'develop'.
Catalyst
Career progression trainings are offered through programs like Catalyst, working with FLLs over a four-month period, using a blend of training, development, and evaluation to prepare them for Second Line Leader (SLL) roles.
Self-learning culture
We, at GSK India,promote the culture of self-paced learning by providing innovative, engaging learning tools and platforms such as Keep Growing Campus, LinkedIn Learning, Get Abstract, Harvard Leading Edge, etc.
Building managerial capability
In 2022, GSK India introduced the Be More -Manager Capability Building programme which enables managers on 4 key aspects: powerful conversations; building healthy employee relations (ER) environment; rewards as a lever for motivating teams; and, leading diverse teams
Future Leaders Programme
Our flagship early talent initiative helps talented recruits from prestigious universities flourish by offering them opportunities in diverse roles across the company's business divisions.
Leadership development
GSK India's leadership development programmes include: Emerging Market Trailblazers Programme; Emerging Markets Talent Forum for Leadership Team (LT) Successors; First Line Leaders (FLL) programme; Emerging Markets Talent Forum for General Manager (GM) Successors; Accelerating differences programme to promote inclusion; Leading leaders programme for senior managers.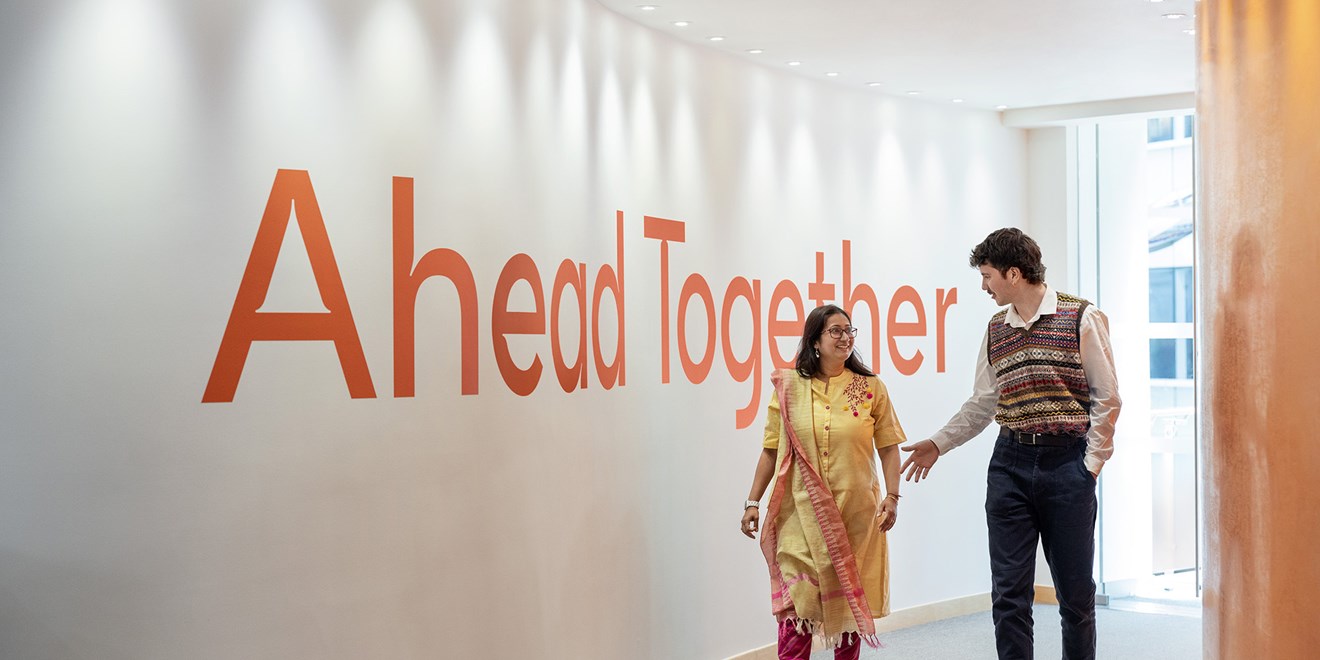 Embedding culture
At GSK India, we make sustained efforts to retain, develop and accelerate diverse talent. Our company's exceptional talent, aided by a culture of recognition, inclusion and empowerment, drives business growth. Our company's culture pillars are:
Ambitious for patients
Accountable for impact
Doing the right thing