Careers
Ahead Together
Here at GSK, we unite science, technology and talent to get ahead of disease together. We are committed to doing the right thing: our ambition is to improve the lives of billions across the world. By bringing together outstanding people, doing work that matters in an inclusive environment, so we can make an impact on a global scale.
Deliver what matters most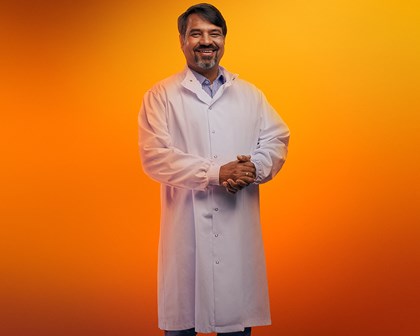 We are led by our purpose
We are led by our purpose
We are led by our purpose: to get ahead of the disease together. It inspires every one of us to do our best work. We support smart risk-taking, invest in innovation where and when it matters, and constantly strive to do things better to make an impact on people's health across the world.
What we can do to transform
What we can do to transform
What we can do to transform our patient and shareholder outcomes, and experience of our people. When you join us at GSK India, you'll work with the other outstanding professionals on some of the biggest challenges in healthcare.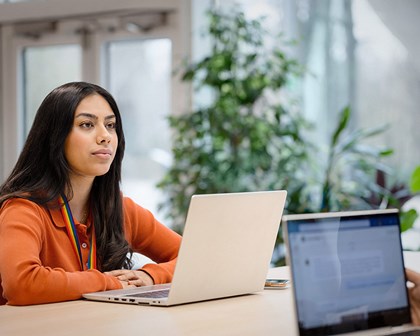 Work on challenging projects
Work on challenging projects
You'll have opportunities to work on challenging projects and assignments that will help you grow thrive, and reach your full potential. You'll have the space to build and contribute to a high-performing team to ambitious goals.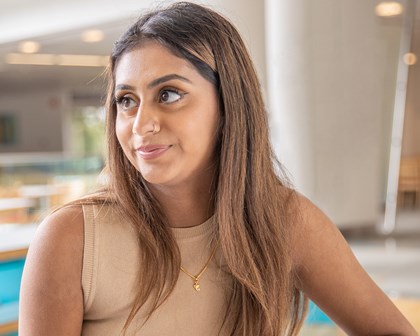 Succeed on your terms
We will help you succeed on your terms. At GSK, we all take clear ownership of our work, giving and receiving constructive feedback, with the promise of reward and recognition for great performance.
Helping everyone to thrive individually, in all their diversity is what will help us get Ahead Together. I have never believed more that our success depends on our people and everyone having the chance to truly thrive at GSK.
We bring together the best and brightest minds to be ambitious for our patients and help us make a lasting impact on the health of millions of people across the world.
We are GSK
There has never been a more exciting time for us. In a new era for human health what we do has never mattered more as we tackle some of healthcare's biggest challenges to get ahead of disease together.
3,000+
employees in India
91%
employee engagement score on our latest culture survey
4th
time in a row, recognised as one of the 100 Best Companies for Women in India by Working Mother and AVTAR
5,200+
employee volunteering hours
Our hubs

Our network of global and regional hubs helps provide the diverse perspectives and fresh innovative ideas we need to get ahead of disease.
Our main responsibility is to engage healthcare practitioners (HCPs) and connect them with our latest medicines that are available to patients with the support of authoritative clinical evidence. We engage HCPs in many ways such as Patient Focus Scientific Selling (PFSS), Hospital Talk (HT) and Multi-Channel Marketing (MCM). Each day is exciting for me, because I feel I contribute towards patient care and safety. GSK encourages transparent, open relationships and a lot of companies have followed suit. We are now focusing on what's important - to bring science and innovative products to the people of India.
I support new asset registration and product lifecycle management of imported portfolio. I had done my internship with GSK during my pharmacy undergraduate days and since then had wanted to work with the company since I connected with its values and patient focus. I get an opportunity to learn and work with varied portfolio of GSK covering pharmaceuticals, biopharmaceuticals, vaccines and cosmetics, which is every regulatory professional's dream. Every day, I stretch myself to do my best together with my team and colleagues to facilitate the introduction of new innovative products to the Indian patients as quickly as possible.
I joined GSK as a fresh graduate. It is very gratifying to be a part of such a great team, which not only brings modern touch to medicines but also connects with the life of patients with innovative brands. My key responsibility is to ensure that our medicines are accessible to more patients. I actively engage with healthcare professionals and share the science behind our medicines through multiple touch points, both in person and through use of technology. I feel pride to be a part of a company that not only believes in quality and innovation but also has a clear direction in terms of security, dignity and welfare of its female employees. I look forward to my continued career growth with GSK.