GSK is a global biopharma company which unites science, technology and talent to get ahead of disease together. In India, we have a legacy of 100 years.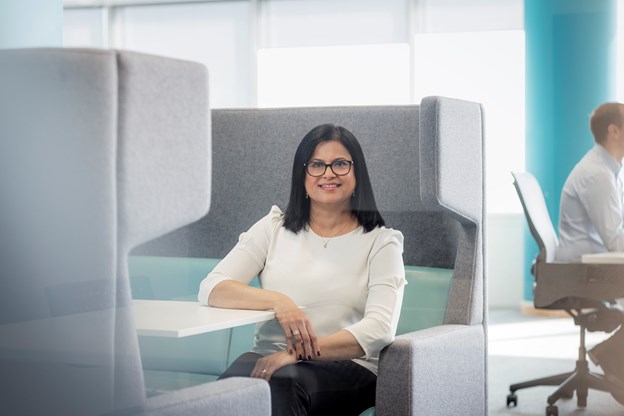 We recruit and develop outstanding people - people who believe in our purpose, live our culture and want to help us achieve our ambition. We expect managers to motivate, focus, develop and care for their teams, and we recognise, celebrate and reward success.
Above all, we create a place where people can grow, be their best, be safe, and feel welcome, valued and included.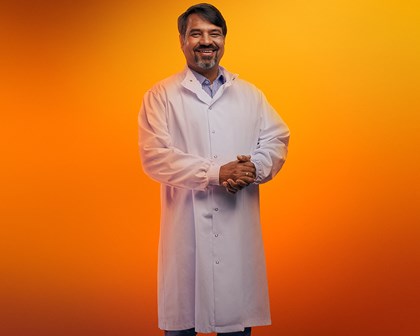 Ambitious for patients
We stay focused on delivering what matters most, faster and better. By prioritising our resources, we can invest in innovation and growth to drive performance.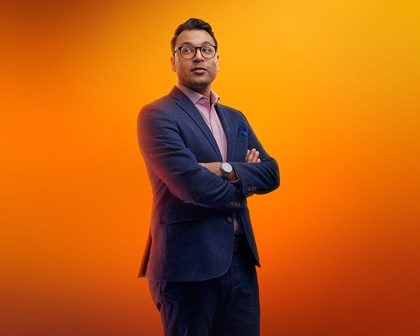 Accountable for impact
We take ownership of our objectives and hold ourselves and our high-performing teams accountable for the results we achieve. We give everyone space and support to succeed.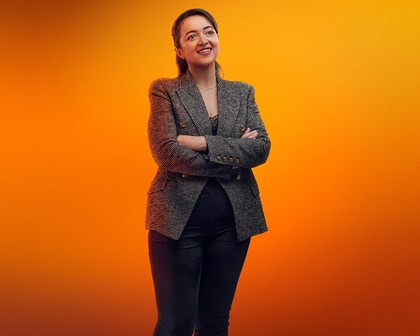 Do the right thing
We act with care and integrity because people count on us. This means taking personal responsibility to do the right thing, always. This helps create a diverse, inclusive workplace where every voice is heard, and each of us play an active role in creating a thriving environment.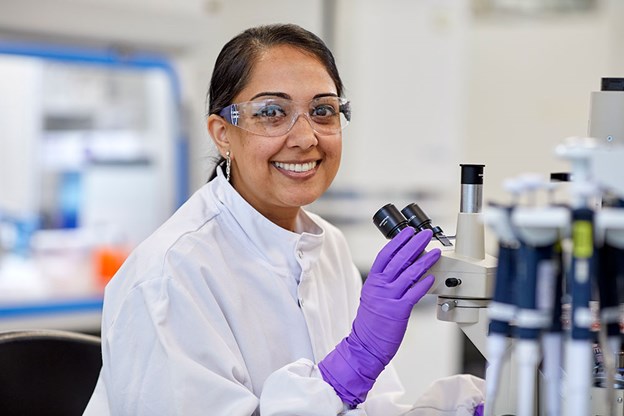 Our people have risen to the challenge of getting ahead of disease together. We will equip you with everything you need to succeed – and reward your hard work.
Our rewards package includes:
A competitive base salary
An annual bonus based on company performance
Access to healthcare and wellbeing programmes, pension plan membership, savings programmes, time off and childcare support
Employee recognition programmes that reward exceptional achievements
Take control of your career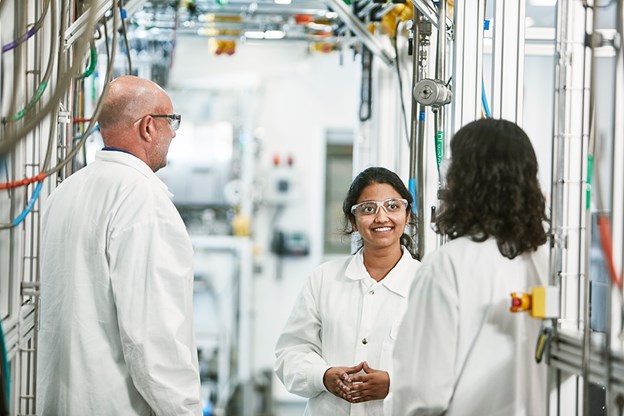 At GSK, we offer everyone the opportunity to work with outstanding colleagues. Our culture inspires people to do things better and faster - so we can all thrive while doing our best work.
We are empowered to take charge of our own development throughout our career. We do this through a blend of on-the-job experience and formal and informal learning. This includes coaching, mentoring, and training programmes.
We also encourage our colleagues to take responsibility for their objectives, make agile decisions, take smart risks, and listen and act on constructive feedback. These actions consistently improve our performance and help us be conscious of the impact we create for better flow.
All of our people have access to our 'Keep growing campus', a development portal with resources that match their roles, development needs and interests. It means that they can choose the right tools and resources to help them achieve their ambitions.
Talent management and the role of learning and development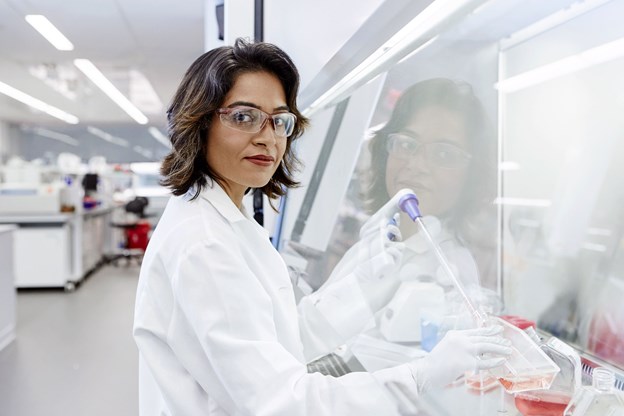 GSK has developed several in-house competencies to meet the diverse learning needs of our employees. There are learning and development (L&D) activities that are undertaken to ensure that both long-term and short-term organisational objectives are met, a synergistic talent pipeline gets created and employees' career progression ambitions also get addressed.

A crucial aspect of talent management and accountable leadership is the creation of a leadership pipeline that is well-prepared to take on priority roles that affect organisational profitability and stability.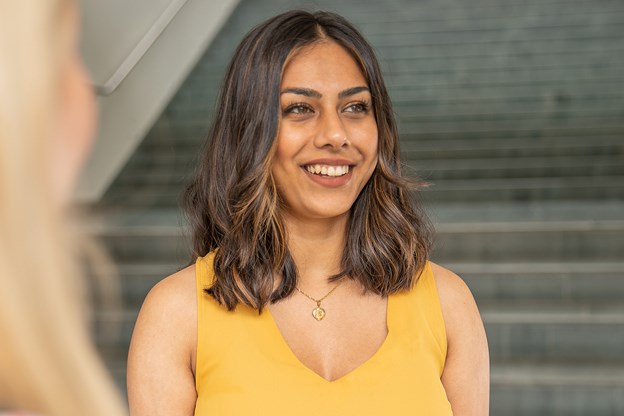 We have a strong focus on developing the effectiveness of managers, including their ability to help people maximise their potential. Managers can access leadership development programmes to support them at each stage of their careers.
Our One80 reviews help them improve based on feedback from their teams.
Developing talent and leadership in India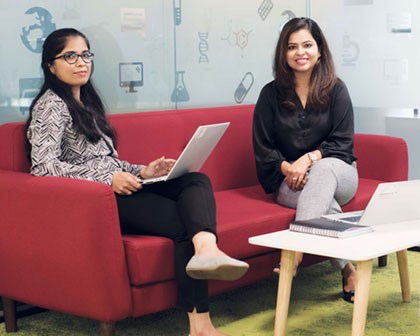 Talent reviews & succession planning
Talent reviews & succession planning
Your company's talent management approach helps develop talent for your company in India and GSK, globally.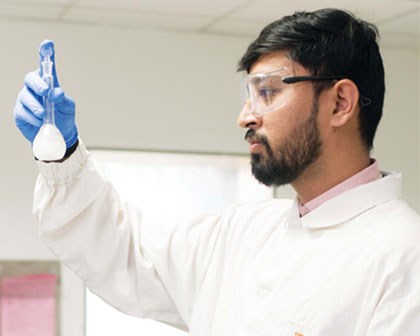 Lakshya
In-house flagship development programme that prepares your company's medical representatives (MRs) for the role of First Line Leader (FLL).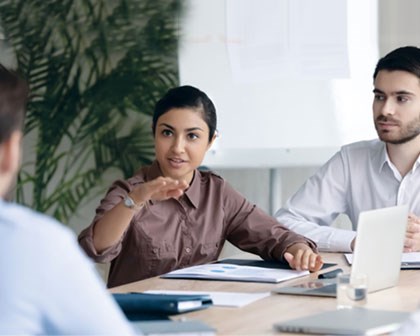 Catalyst
In-house flagship development programme to develop first line leaders (FLLs) for the role of second line leaders (SLLs).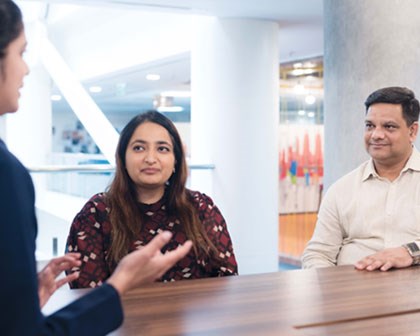 Leadership development
Your company's leadership development programmes include: Emerging Market Trailblazers Programme; Emerging Markets Talent Forum for Leadership Team (LT) Successors; First Line Leaders (FLL) programme; Emerging Markets Talent Forum for General Manager (GM) Successors; Accelerating differences programme to promote inclusion; Leading leaders programme for senior managers.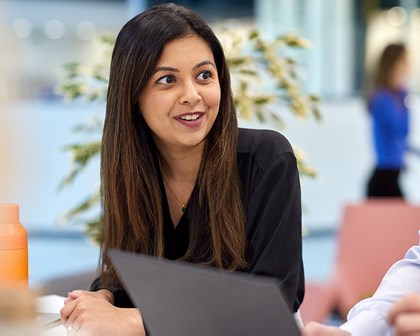 Self-learning culture
Your company promotes the culture of self-paced learning by providing innovative, engaging learning tools and platforms such as Keep Growing Campus, LinkedIn Learning, Get Abstract, Harvard Leading Edge, etc.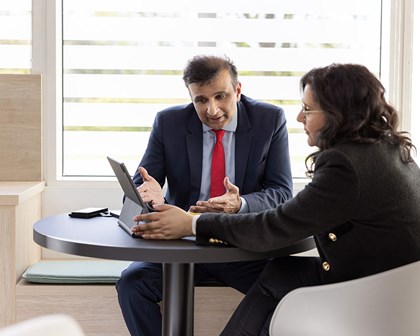 Building managerial capability
Building managerial capability
In 2022, your company introduced the Be More - Manager Capability Building programme which enables managers on 4 key aspects: powerful conversations; building healthy employee relations (ER) environment; rewards as a lever for motivating teams; and, leading diverse teams.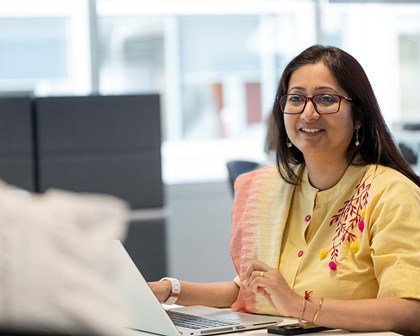 Future Leaders Programme
Your company's flagship early talent initiative helps talented recruits from prestigious universities flourish by offering them opportunities in diverse roles across your company's business divisions.
Taking care of our people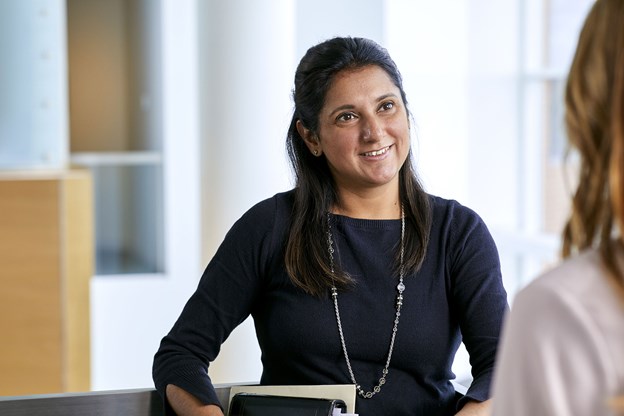 Our culture is about giving everyone space and support to succeed, learn and grow so we can achieve our ambition. It's about providing everything you need to be and perform at your best – both mentally and physically.
Whether in laboratories, manufacturing sites or offices, we make sure every space is a safe, inclusive and caring environment. By encouraging our colleagues to take personal responsibility to do the right thing, everyone in the room plays an active role in being inclusive.
Our range of health and wellbeing programmes and support services will help you be healthier, inspired and energised both at work and at home. It's important to us that each of our colleagues is truly well, happy and have the confidence to be themselves.
GSK India has implemented numerous new initiatives and revised current practices, policies, and procedures for the overall wellbeing of people and their families, such as: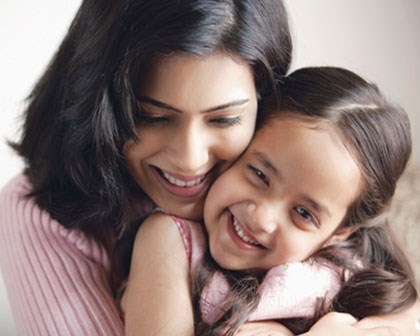 Child care
New policy allows to opt for a day care facility that suits employee needs
Available to all women employees and single parents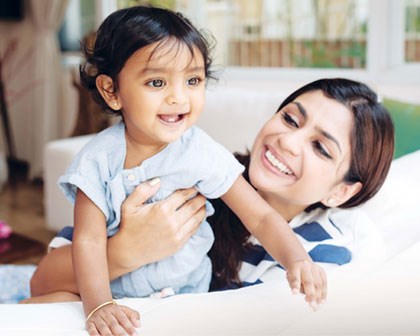 Parental leave
Provides 26 weeks of maternity leave
Provides 18 weeks of paternity leave
Leave can also be availed for adoption and surrogacy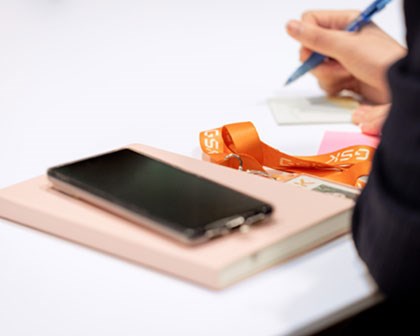 Sabbatical leave
Provides for leave of up to 12 months
Guarantees job security
Can be availed for medical treatment, higher education, self-development, or as a primary caregiver for a family member with chronic illness
Care of family member leave (COFML)
Care of family member leave (COFML)
Four calendar weeks of COFML (paid leave of absence) in one calendar year
To take care of an immediate family member having serious health conditions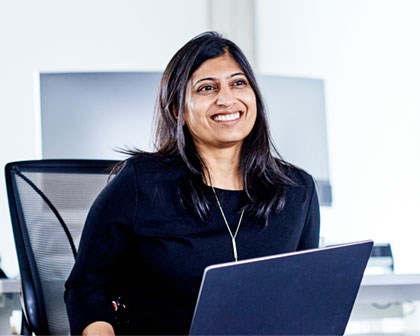 'Performance with choice'
'Performance with choice'
Our office-based employees are provided flexibility to choose working from home or office basis their unique needs. ​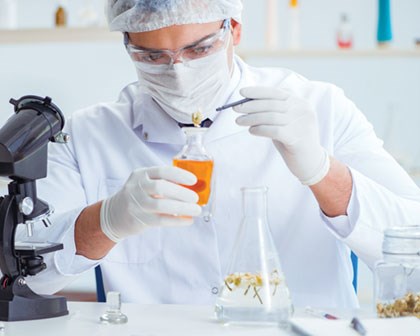 Partnership for prevention (P4P)
Partnership for prevention (P4P)
Provides up to 40 Preventive healthcare services
Includes child and adult immunisations, communicable diseases, cardiovascular health and diabetes, cancer screening, HIV screening and other treatments.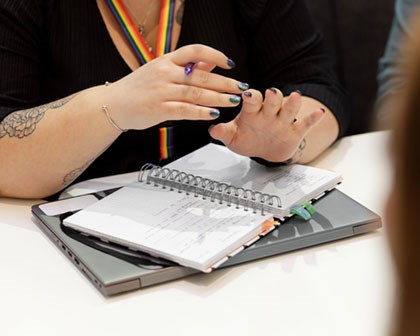 Employee assistance Programme
Employee assistance Programme
24/7 tele-counselling services provided
Provides resources to navigate family planning, pregnancy, parenting, financial planning, career planning and workplace issues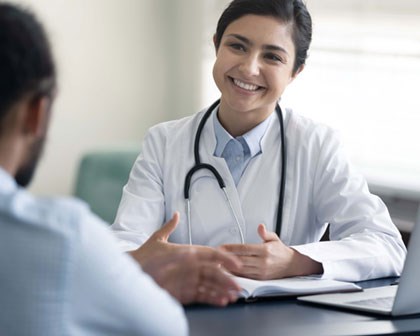 Collaboration with Practo
Collaboration with Practo
Employees can schedule virtual consultations with doctors across 23 specialties including psychologists, in real time.
Employee health and wellbeing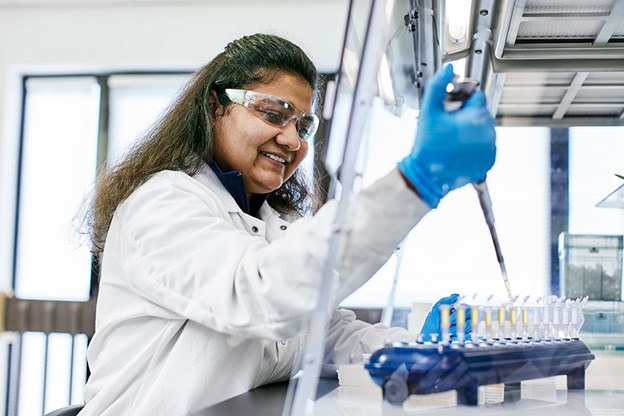 Building a positive environment for our employees and taking care of their holistic healthcare needs has been an ongoing priority.
24/7 audio and video consultation with general physicians and specialists, apart from delivery of medicines
Health and Wellbeing (H&W) champions supporting leaders in educating and embedding mental health and wellbeing practices to help identify employees' needs and accordingly devise solutions
Initiated a mobile health and wellbeing solution, 'Healthy Life', which enabled employees to choose and set their own personal health goals through the use of technology
An Employee Assistance Programme was set up where employees could connect with a 24/7 professional counsellor
How we foster a healthy work environment
GSK Survey in India
To understand how our company's people are feeling about our culture at GSK India, our annual survey is followed up by quarterly pulse surveys to understand the progress of the feedback received.
GSK Survey engagement rate in India

92%
Back to top
Manager One80 survey
This provide managers with developmental insights through seeking structured real-time feedback from the team members
Average One80 Manager survey score
(higher than global GSK average)

4.2 out of 5
Back to top
Employee communication platforms
Let's Talk, live streamed town hall sessions with leaders, employee listening sessions, national and regional meets are a few platforms to ensure ongoing communication
Back to top
Evolved Speak Up culture
GSK India people can use the 'Speak Up' platform to report misbehaviour, violations of the law, the GSK Code and other concerns
Back to top
Healthy industrial relations environment
GSK India continually engages with unions to achieve a win-win outcomes for its people and the business.
Back to top
Flexible and life-friendly working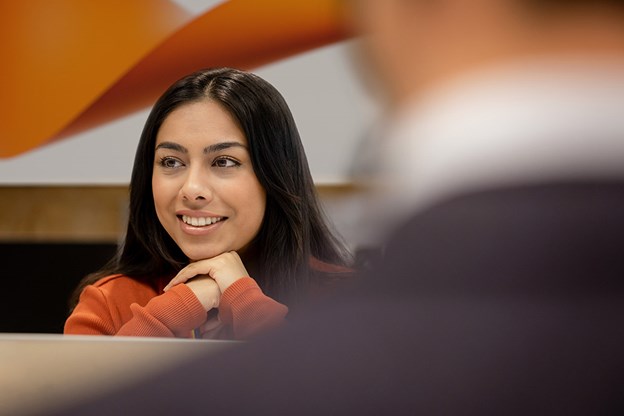 Our personalised approach to work enables colleagues to have more choices about how they work to meet both their personal needs and the needs of our business. Through regular check in conversations, managers discuss with colleagues how they can thrive in all aspects of their lives and deliver their best work at GSK, supported by a range of life-friendly policies. These policies include more formal arrangements such as flexible hours, part-time working and job shares, as well as informal arrangements such as working from different locations. We regularly review our life-friendly programmes and policies to ensure we position ourselves competitively and support the needs of our colleagues.