In FY 2022-23, GSK India ran four major consumer campaigns addressing various concerns and misconceptions regarding vaccination.
6-in-1 campaign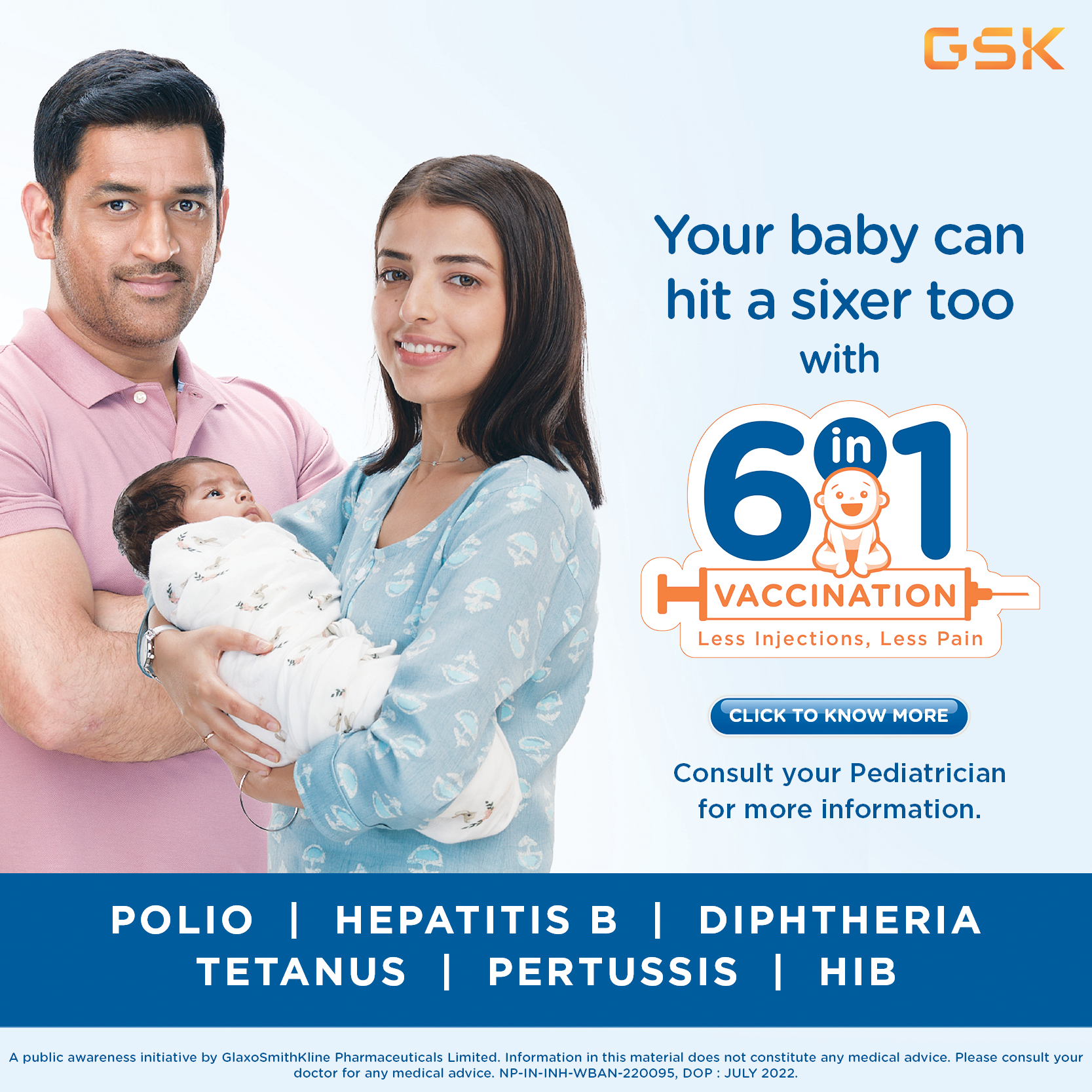 During the first few weeks of life, a child needs to undergo multiple vaccinations. MS Dhoni, the former captain of the Indian national cricket team, featured in your company's 6-in-1 vaccination campaign to increase awareness of combination vaccination, which addresses the need for multiple vaccination sessions, thereby leading to "Less injections, less pain" - in consultation with their paediatrician. The tagline 'Injections kam aur dard bhi kam' encapsulates the key message of the campaign.
Impressions

200 Mn*

Increase in awareness of 6-in-1 vaccination

70%*
Annual flu vaccination campaign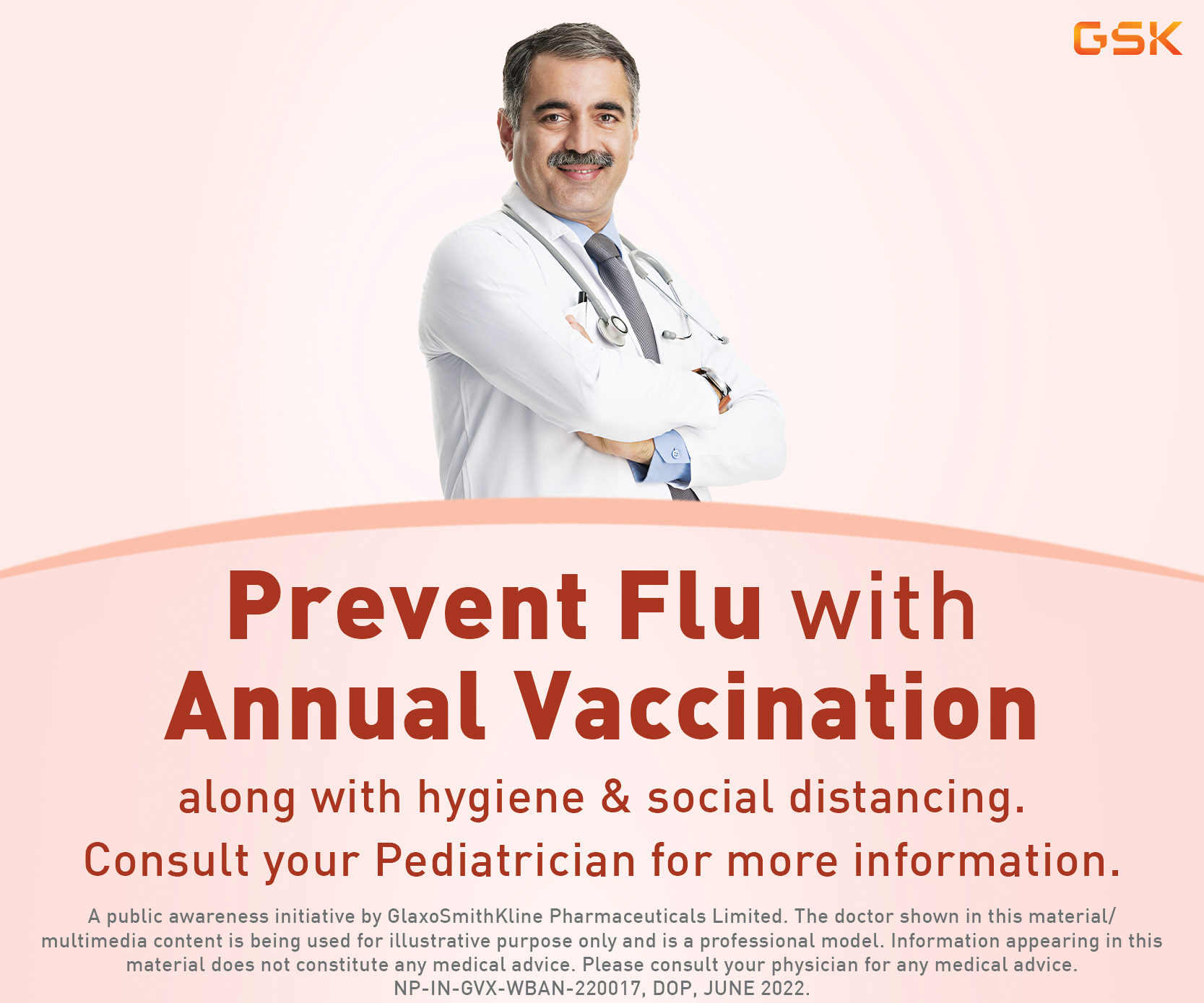 This campaign by GSK India focused on seasonality and making annual flu vaccination a habit for high-risk people when seasons change.
Campaign was active in

10,000* Clinics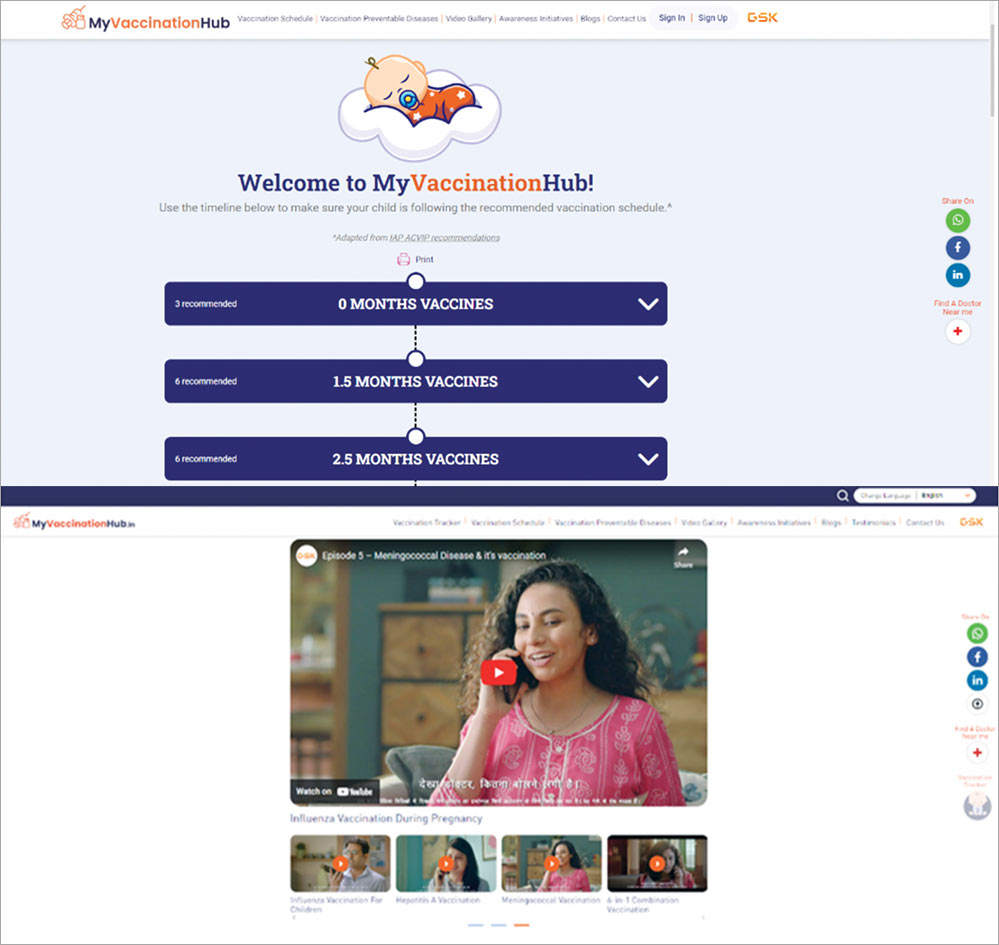 GSK India runs 'MyVaccinationHub.in', a website that provides verified vaccination information in 12 Indian languages, as well as a digital vaccination tracker where parents can keep track of their child's vaccination record and receive timely vaccination reminders for any upcoming and/or missed vaccinations.
Faisla Sahi, Zindagi Sahi campaign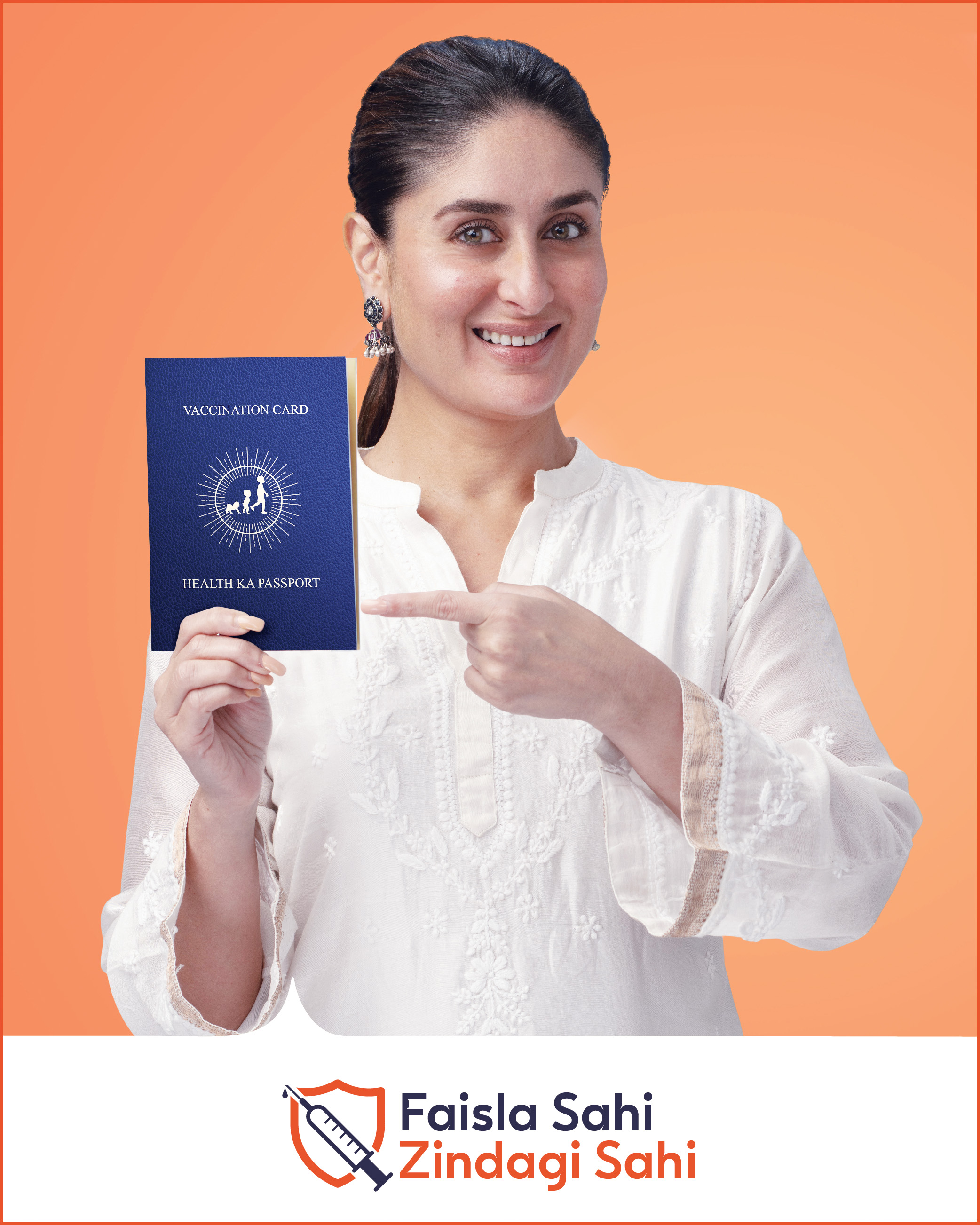 GSK India collaborated with actor Kareena Kapoor Khan to increase awareness about the importance of adhering to the vaccination card/immunisation schedule of children, as advised by their paediatrician.

The pioneering initiative by GSK in India - VaxiKart, an online vaccine ordering app, enables HCPs to place orders, manage inventories and avail offers and special benefits from their preferred distributor from across India.
Healthcare professionals (HCPs) on boarded on VaxiKart

9,000*
Driving growth with key accounts
The 'Key Accounts' initiative by GSK India employs a model that involves all stakeholders, including procurement and healthcare providers.
This channel employs a focused approach that includes the use of different Key Account Management (KAM) instruments such as turnover discounts, rate contracts and engaging HCPs as well as institutions to increase disease awareness in India.