Research and development
Science can improve health and wellbeing in so many ways, from the development of healthcare products of everyday convenience through to life-saving medicines and vaccines.
Driving scientific innovation to deliver the next generation of transformational medicines and vaccines for patients
We are a science-led global healthcare company. Our purpose is to help people do more, feel better, live longer.
We deliver our long-term priorities of Innovation, Performance and Trust through each of our three businesses which discover, develop and manufacture innovative pharmaceutical medicines, vaccines and consumer healthcare products.
Our approach to Pharmaceutical Research and Development (R&D) focuses on science related to the immune system, and the use of human genetics and advanced technologies.
In our Vaccines business, we balance our focus on a robust pipeline with the active life-cycle management of our existing vaccines, seeking to protect more people through expanding indications and delivering our vaccines to new geographies.
Our approach
Discovering and developing new medicines and vaccines is tough. It requires huge investment, takes a long time and there's a high rate of failure - especially when, in our quest for a breakthrough, we attempt things never tried before.
How we discover new vaccines
Our vaccines R&D is centered on discovering and developing prophylactic and therapeutic vaccines to protect people. Every disease has its own characteristics, and developing a vaccine to protect against a specific disease requires a unique approach.
Collaborative approach
We know that we won't discover everything inside our own labs and that we need to partner with other companies, academic institutions and research charities.
Sharing our research
GSK is a member of various industrial and trade bodies like Confederation of Indian Industry (CII), Bombay Chamber of Commerce and Industry (BCCI) and Organisation of Pharmaceutical Producers of India (OPPI).
As GSK and through our heritage companies, we have a legacy spanning over 50 years of applying science to discover and develop new medicines and vaccines that help transform lives.
Find out more about the main areas of science we are focusing on, how we conduct our research, what drives our R&D operations, and how we carry out clinical trials.
Global legacy of R&D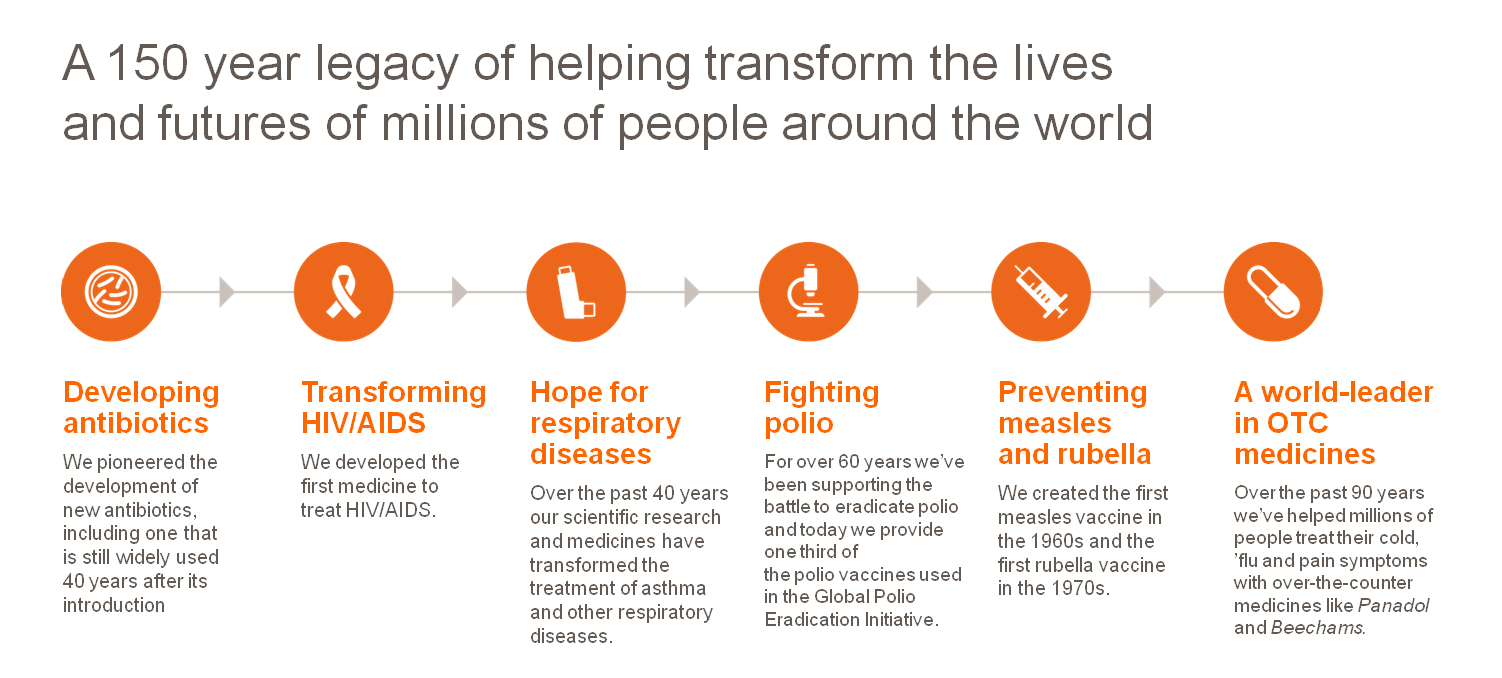 Leading R&D in India
Over the past 50 years we have successfully developed and launched a broad range of innovative medicines, vaccines and consumer healthcare products that have been used by millions of people around the world. Learn more about these below.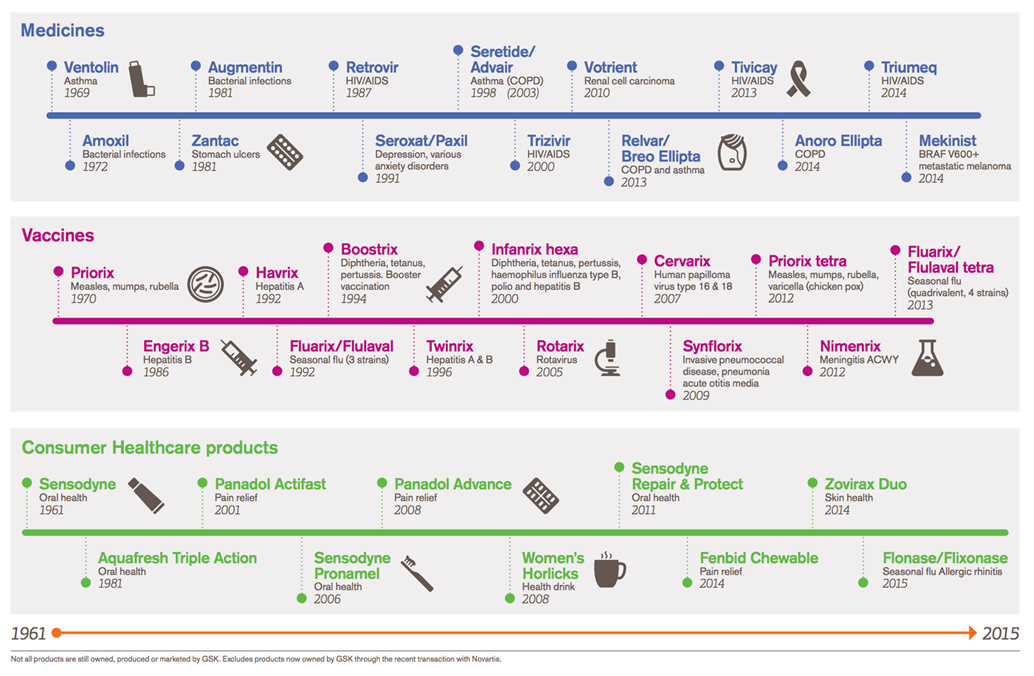 To learn more about the our global R&D efforts' focus areas, click here.